Out Of Stock
We're sorry, this item sold out
FREE SHIPPING
ON ORDERS OVER $99*

Orders over $99 qualify for free economy shipping to the contiguous United States, expedited shipping options are available at checkout. Orders placed after 10am EST will be shipped on the following business day.
Visit our Shipping and Handling page for more details, including information on shipping to Alaska, Hawaii, Puerto Rico, Military Bases, and all international orders.
Earn reward points! (Learn More)
Earn up to Points for this item
STORY
The Miz Mooz Parish gives us an of-the-moment grunge vibe, while staying fun and feminine! We love the functional inside zipper, so there's no need to re-lace every wear, keeping you on the go in style!
DETAILS
Leather Upper
Micro Fiber Lining
Rubber Sole
1.6" Heel
5.75" Shaft
10.75" Shaft Circumference
Made In Portugal
GIRLY GRUNGE
We're taking inspiration from the days of grunge in these combat-esque pairs, try them with a dress for an unexpected style statement, or opt for a classic look in skinny denim.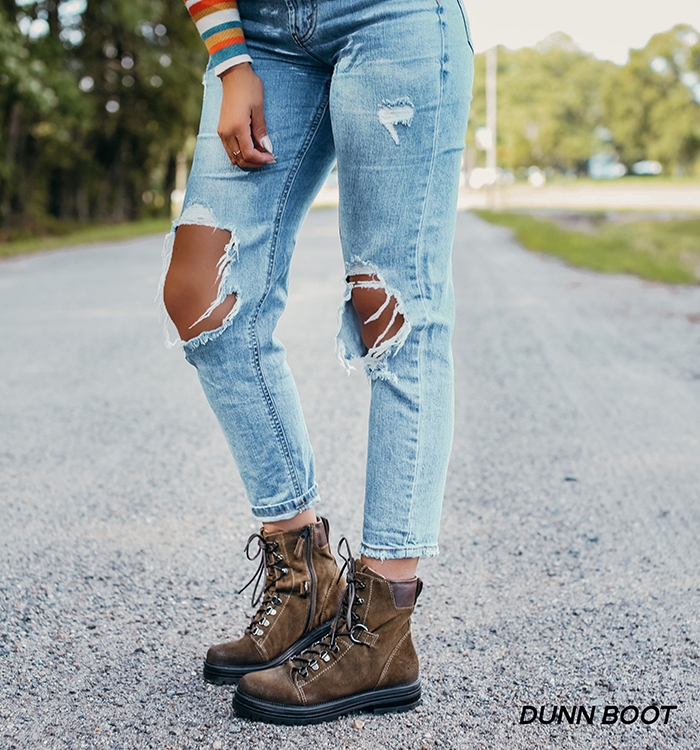 Customers also like these styles