Quality
Comfort
Style
Born and based in New York City, Miz Mooz strives to make shoes with exceptional quality and comfort at an accessible price. Using ethically sourced leathers and working in family owned European factories, we are passionate about creating unique and wearable footwear that is equal parts style, comfort, and quality.
Shop the Collection
The best shoes start with the best leathers, that's why at Miz Mooz we carefully source all of our materials from ethically minded tanneries in Europe, and ensure skilled artisans at family owned workshops finish each piece by hand to highlight the natural characteristics of the leather. We are passionate and dedicated to the craft, and strive to ensure that each pair is as unique as the person who wears it.
Shop the Collection
EXCEPTIONAL QUALITY
INFINITELY WEARABLE
We are firm believers that style and comfort can coexist, so all our shoes feel as good as they look! From our cushioned footbeds and custom rubberized soles, to our supportive stacked heels and adjustable closures, each element of a Miz Mooz shoe is designed for real life wear – keeping you fashionable and comfortable, everywhere you go!
Shop the Collection
Miz Mooz shoes are both modern and timeless, with unexpected details and unique designs that are fun to wear and easily recognizable. From pumps to sneakers, casual flats to riding boots, whatever your style, Miz Mooz has you (and your feet) covered with timeless and modern fashionable footwear.
Shop the Collection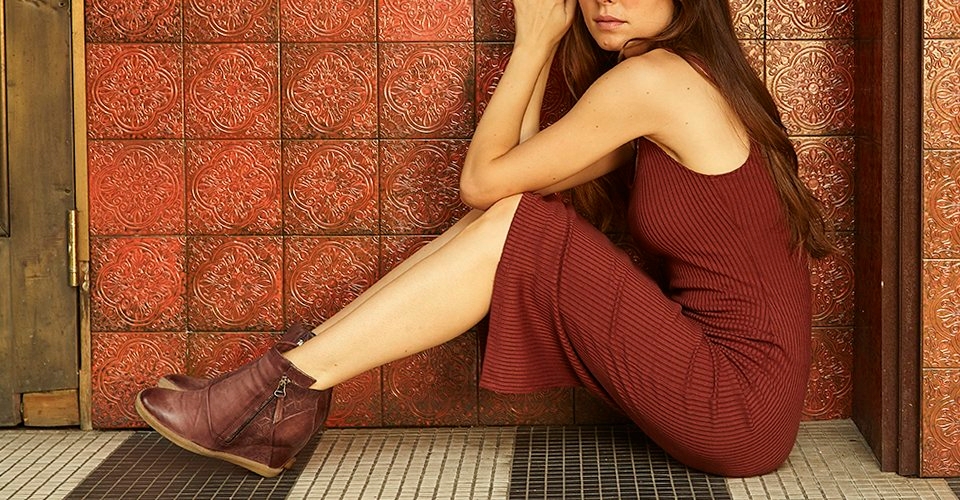 EFFORTLESS STYLE
Rave Reviews
Love!
"Absolutely love these shoes! They arrived today and I couldn't wait for them to get here. As expected, comfy, comfy, comfy! They go with everything, shorts, skinny jeans, you name it! Got them in black and think I'll go back and order another color! So many choices, not sure which color I will get next. Miz Mooz rocks in style and comfort!! Thank you!!"
Sheryl
- 09/07/2018 -
Great Boots!
"Great boots! Very comfortable right out of the box, love the brandy color! Wore them shopping the 3rd time I had them on and my feet never hurt or got tired. So many compliments!"
Angela
- 11/02/2018 -
Love Them So Much!
"Love them so much that I had to get 2 pairs... thinking about #3! 5 stars from me!"
Wendy
- 09/01/2018 -
Love My Miz Mooz!
"I have the Luna boots in grey and the Lissie boots in black. I love my boots so much! they are made well, so comfortable, look great and are so stylish. I always get compliments when I wear them, which is pretty much all the time!"
Carrie
- 03/02/2018 -
Best Shoe Ever!
"Have them in two colors. Probably the classiest and most comfortable shoe I have. they are true to size, extremely comfortable, finest leather and just so classy!"
Carolyn
- 06/17/2018 -
Stylish and Comfortable
"I am very happy with these shoes and look forward to my next purchase from Miz Mooz!"
Sara
- 02/25/2018 -
Free shipping
Learn more
Orders over $75 ship free in the continental US
WE PRICE MATCH
Learn more
We are committed to offering you the best possible prices, shop with confidence!
GET REWARDED
Learn more
Joing our rewards program for exclusive benefits like discounts, birthday gifts, and more